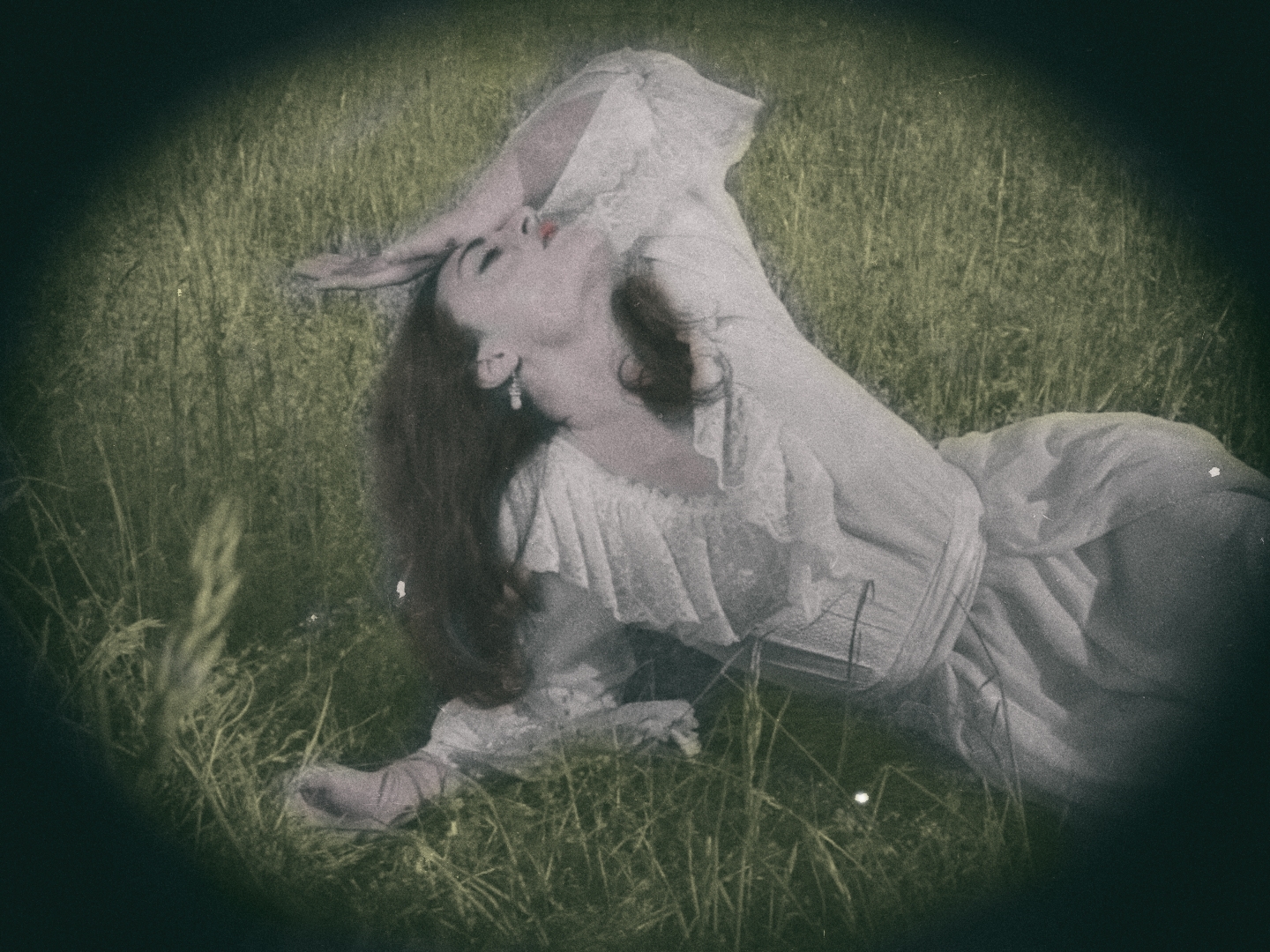 Mary Di Tommaso
Ester Menegatti
Mary Di Tommaso, born in Acquaviva delle fonti, Bari (1986), is an Italian actress trained in classical and modern dance, mime, cinema photography, voice-over, music and singing. Her theater career started with Dancin' man (2004), by Bob Fosse directed by Andrè De La Roche, followed by numerous roles in productions directed by: Teresa Palmieri, Eljana Popova, Pierluigi Cuomo, Manuela Cherubini, Giorgio Barberio Corsetti, Matteo Davide and Riccardo Lionelli. Di Tommaso debuted in the cinema in 2005 in the short movie Burn Out by Vito Pagano, and has performed in many short movies working with several directors including: Angela Bevilacqua, Pasquale Marino, Laura Plebani, A. Capitani, A. Mascia, A. Molaioli, R. Cendamo, S. Siragusano and Giuseppe Piccioni. She wrote, directed and performed in the short movie La cena, produced by "Centro sperimentale di Cinematografia­Scuola Nazionale di Cinema" (2007). In 2009 she played in the movie Cacao by Luca Rea and in 2014 in Love among the Ruins directed by Massimo Ali Mohammad. She has been in several RAI TV shows by Mario Giusti, and in 2013, in 1992, a popular Sky television series directed by Giuseppe Gagliardi. In addition to acting Di Tommaso is a singer and percussionist in musical groups, a chorister and vocalist.
Massimo Malucelli
Atlas Ferraguti
Massimo Malucelli is an Italian scriptwriter, actor, and director. He holds a degree in philosophy. He studied acting, improvisation, mime, dance and singing with the most renowned international teachers: in the Actors' Studio (New York), with Nichita Michalkov (Russia), and at the Roy Hart Theatre, with Yves Lebreton, and Antonio Fava (Commedia dell'arte). He has written scripts for national and international productions: Luigi. Una vita impossibile, with Alain Delon, Gérard Depardieu, John Malkovich, Ines Sastre, Tu balli per me, I giardini di marzo, International Departures (Hollywood), and The Lady of Sing Sing, Iperurania. Malucelli's extensive acting career encompasses theater, radio, movies, commercials, various recordings, voice-over and audio books. He also directed opera and theater shows from works by Chekhov, Pirandello, Gay, Shakespeare, Petrolini, Campanile, Fedro, Esopo, Ariosto, Govoni, Canovacci of the Commedia dell'Arte and his own work. Malucelli is the author of more than fifty theater works, between original works and adaptations. He was artistic director of "Theatre beyond fogs", a theater circuit performing in several Italian towns in the Emilia Romagna region as well as of the festival "Sogno di tre notti (di inizio estate)". Malucelli is very active as a docent; he holds lectures, seminars, workshops and shows in Italy, Europe and the United States. He is an adjunct professor at the University of Ferrara.
Stefano Muroni
Demode Respighi
Stefano Muroni born in Ferrara (1989), is an Italian actor trained at the Italian National School of Cinema (Centro Sperimentale di Cinematografia, Rome, directed by Giancarlo Giannini). His wide range of performances includes starring roles in more than thirty theater shows and short movies. His movie roles include Bologna, 2 agosto directed by G. Molteni and D.S. Mauro and Love among the Ruins (2014) by Massimo Ali Mohammad. Muroni has played along side to famous Italian actors: Giorgio Colangeli, Clemente Pernarella, Marina Biondi, Melania Maccaferri, Monica Guerritore, Giulio Brogi and Edoardo Siravo. He has acted in radio shows, spots, a musical, and was co-protagonist in a chamber music production Pierino e il Lupo by Prokifiev. Muroni has also written theater monologues, scripts for short films, a movie and a RAI television program. Since 2012 he has been the official presenter of the Giffoni Film Festival (Italy), the largest children's film festival in Europe. He is the creator and artistic director of the first Italian teen acting school that will open in Ferrara in 2014. Muroni is member of the Italian actors soccer team.
Filippo Parma
Calipodio Govani
Filippo Parma born in Ferrara (1972) is an Italian actor, stilt walker, fire-eater and fakir with an interest in experimental and street theater. His training includes drama and theater-writing stages at Centro Teatrale Universitario, Ferrara and C.T. U (Centro Teatro Universitario). Together with other colleagues he founded the "Teatro Instabile Urga" (1997) with which has performed many shows in Italy and abroad (Urban Theater Festival, Cork, Ireland and BITEF festival Belgrade). Parma organized and created the first edition of the Barcollanti Festival in Ferrara, featuring theater shows with stilt performances (2008). He is the co-founder of "Libero Circo Selvaggio" (2010). He participated in several street theater shows: Ferrara Buskers Festival, Allumiere Festival (Rm), Asfalt Art Merano (Bz). He is part of T.E.C. (Teatro Emiliano Combattente) an experimental theater with which he presented the shows Inonda (2011) and Il Protagonista (2012), which he also wrote. This show won the theater prizes "Anna Pancirolli", Milan and Menzione Speciale Giuria Giovani. He currently works in the foreign sales sector for a company producing agricultural machinery. He loves gardening and practices equestrian bareback riding.
Edoardo Siravo
Secondo Menegatti
Edoardo Siravo born in Rome (1955), is an Italian actor and director with a wide range of experience in the fields of theater, television, cinema and radio. Siravo played in more than 120 shows, for the most important theatre companies in Italy. Among his best known monologues are Magia della Voce, Fra … intendimenti d'Amore, and Moby Dick, in the adaptation by Massimo Vincenzi. Siravo directed several theater productions: "Voieurs" by G. Amendola, Scespiriana with Michele Placido, Le Regine with Ivana Monti, Le Troiane by Seneca, with Anna Teresa Rossini, Albertine by Alma Daddario. He was assistant director to Giancarlo Sbragia in La bottega del caffè and Il gioco delle parti for the theater company Tieri Loiodice. Siravo directed also Opera works: Macbeth, Simon Boccanegra, Rigoletto and Traviata by Giuseppe Verdi, and Don Giovanni by Mozart. He received a prize for best director at the Casablanca International Festival. Among Siravo's numerous film performances: Mosca Addio, with Liv Ullmann, Viaggi di nozze, with Carlo Verdone, Arrivederci e grazie with Ugo Tognazzi, L'ultimo Re by Aurelio Grimaldi, Amore tra le rovine by Massimo Ali Mohammad. He won numerous prizes for the short movie L'aria della notte which he directed. Siravo's career includes very successful Italian TV series in which he played starring and co-starring roles. Between 2000 and 2005 he won three prizes (TeleGatto) for his starring role in Vivere. In addition to theater and cinema, Siravo has performed in several radio shows and is very active as a voice-over artist (including G. Depardieu, C. Reewe, P. Veller, M. Keaton, P. Fonda, J. Irons, K. Richards, Koji Yakusho e John Goodman). He was a narrator for numerous concerts and for several books on tape. In 2008 and 2014 Siravo won prizes at Biennale for Poesia Premio Lettera d'Argento as a poetry reader. He has published newspaper and magazine articles in the performance field, was the curator for several poetry publications and currently is working on a textbook for actors "Diseducazione al teatro" published by Editori Riuniti.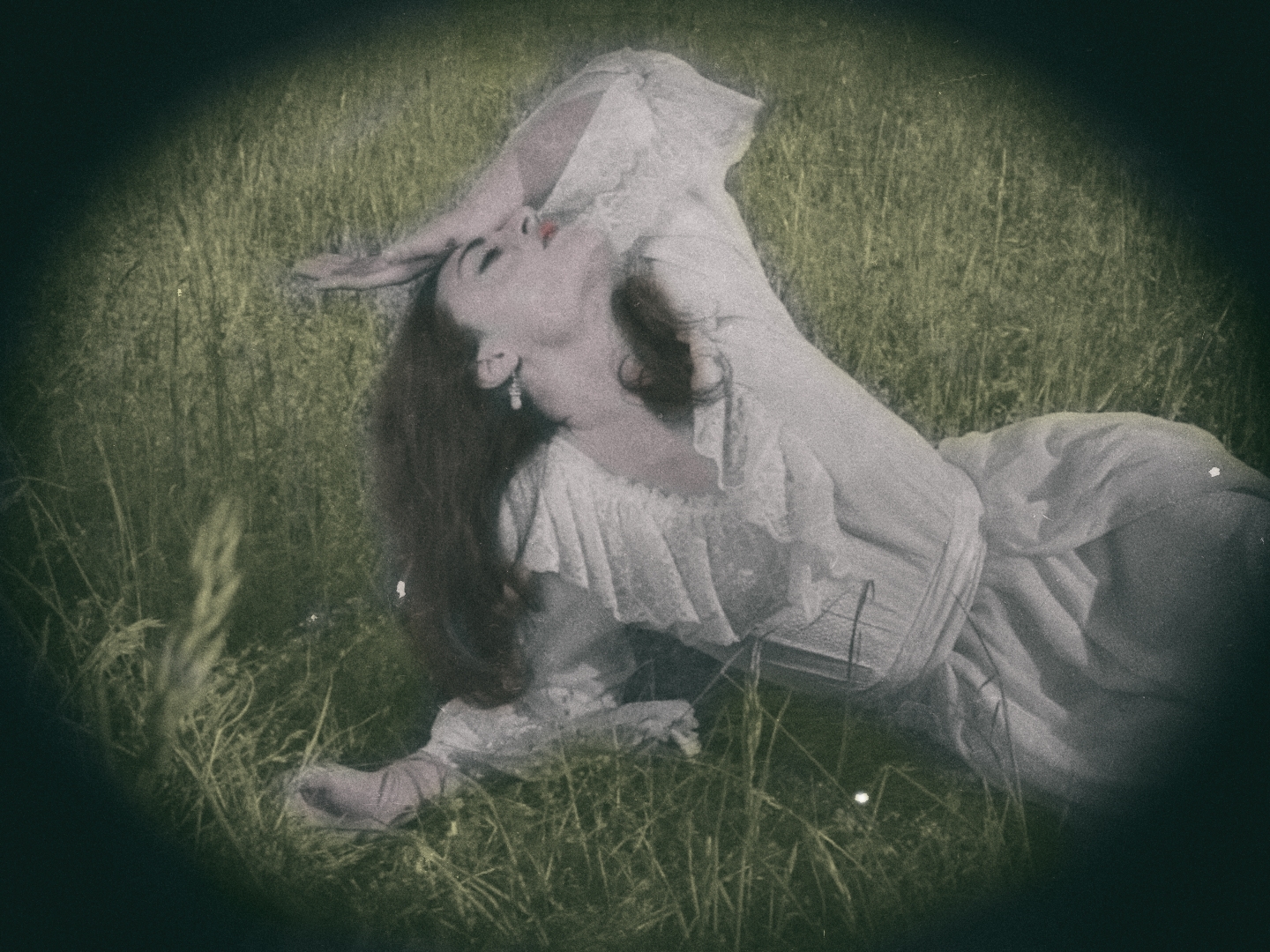 a film by
Massimo Alì Mohammad
produced by
Meyerhar Productions
in collaboration with
Ass.ne di promozione sociale Feedback

starring
Mary Di Tommaso
Massimo Malucelli
Stefano Muroni
Filippo Parma
Edoardo Siravo
also starring
Lauro Pampolini
Arturo Pesaro
Sandro Sproccati
Serge Bromberg
Richard Meyer
Livio Jacob
Grazia Fogli
Paolo Mereghetti
Giampiero Raganelli
Donald Sosin
Tatti Sanguineti

director of photography
Edo Tagliavini

costumes
Sartoria Storica Equipe Ferrara

scenography
Elisa Leonini
editor
Massimo alì Mohammad
assitant editor
Elisa Leonini
post production
Massimo Alì Mohammad

music composed and performed by
Donald Sosin